We are really happy to have an overall 'good' rating and you can see from the report how passionate the company is about delivering a good service. Of course our over all goal is to achieve "outstanding" therefore we ensure that twice a year we commission an independent company to look at out policies and processes with a view to continually grow and learn.
We were very disappointed to have received "requires improvement" under well-led, but do recognise the importance of sending out questionnaires to our families and analysing them with a view to continual improvement. This is now carried out twice a year with the outcomes sent out to share with our service users.
We are currently waiting for our next inspection, and look forward to getting their opinions on how we have grown since 2017.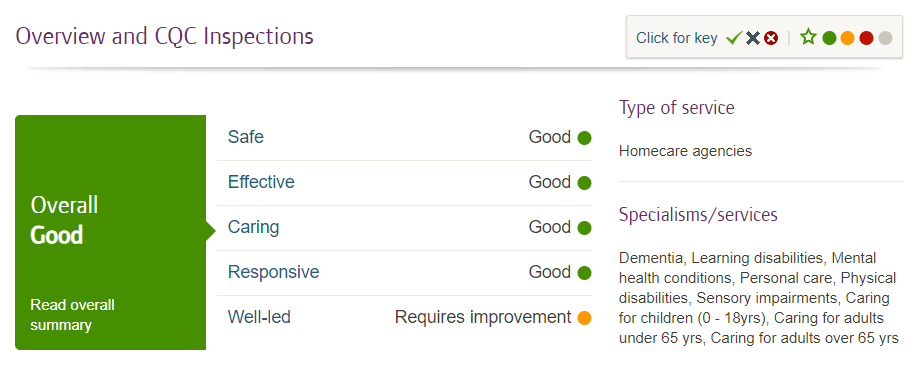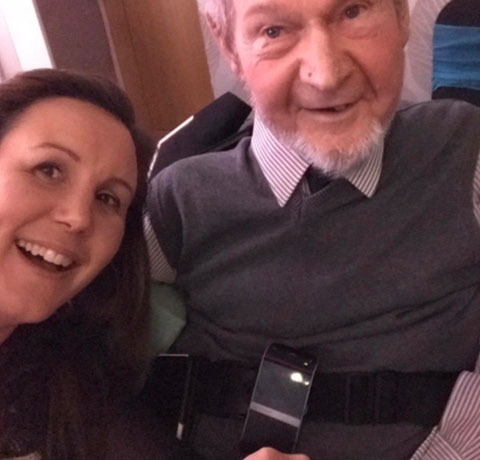 ---
There are five questions we ask of all care services. They're at the heart of the way we regulate and they help us to make sure we focus on the things that matter to people.
What are the Key Lines of Enquiries?
We ask the same five questions of all the services we inspect:
Are they safe?
Safe: you are protected from abuse and avoidable harm.
Are they effective?
Effective: your care, treatment and support achieves good outcomes, helps you to maintain quality of life and is based on the best available evidence.
Are they caring?
Caring: staff involve and treat you with compassion, kindness, dignity and respect.
Are they responsive to people's needs?
Responsive: services are organised so that they meet your needs.
Are they well-led?
Well-led: the leadership, management and governance of the organisation make sure it's providing high-quality care that's based around your individual needs, that it encourages learning and innovation, and that it promotes an open and fair culture.